Bluebill Beach House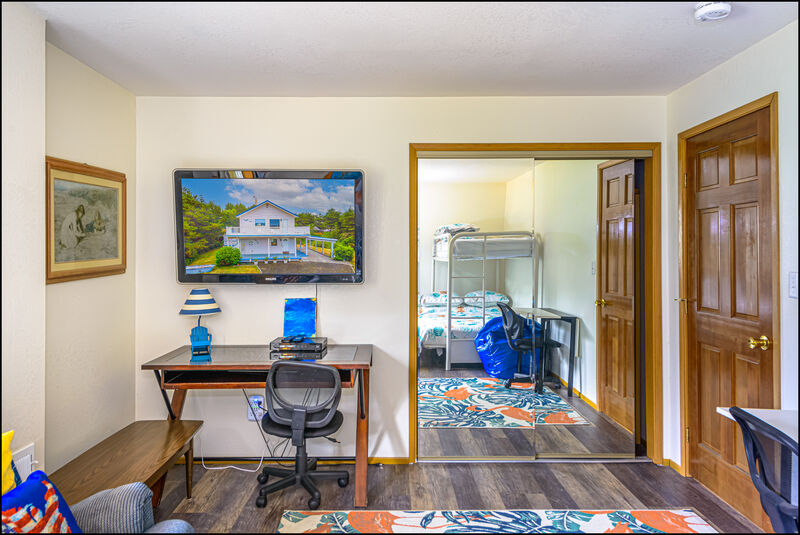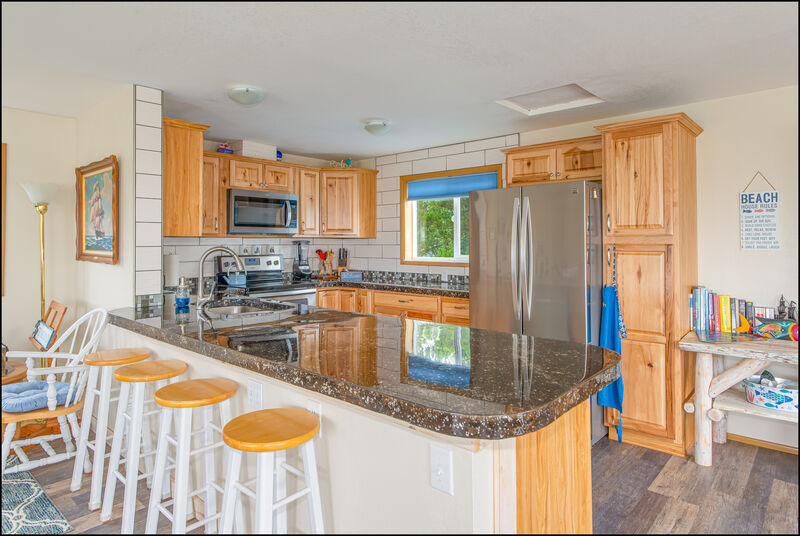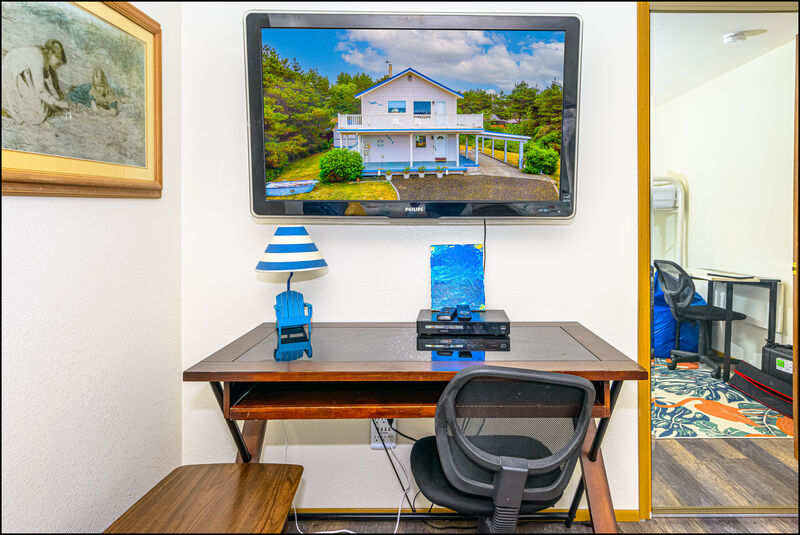 Just a short walk to the ocean, Bluebill Beach House is the perfect spot to launch your search for shells or agates, listen to sea birds and play tag with the waves.
ABOUT BLUEBILL BEACH HOUSE
Bluebill Beach House is a great place to take a break from your hectic, everyday life and just slow down a bit. From deck or patio, you can spend some quiet time watching birds and wildlife. And you are just minutes from some superlative fishing, crabbing and clam digging options.
In addition to the upper deck and lower porch, the hot tub beacons you to relax and soak after a day playing in the surf. If you and your family enjoy clamming, there's a handy outdoor sink where you clean your catch.
The living room has a couple of comfy sectionals and a large screen television, perfect for snuggling up and winding down in the evening. To take the chill away on cool nights, a free-standing woodstove is available to warm you up. Free WiFi internet is also provided. For more fun, there's also the option of playing some of the provided games with the kids.
The kitchen has all the appliances you'll need for whipping up meals, including a coffee maker and blender, plus plenty of pots, pans, utensils and dinnerware. The breakfast bar lets your guests oversee the chef as meals are in progress.
WHAT GUESTS HAVE TO SAY
"We so enjoyed our stay at Bluebill Beach House! It has great rates for a place so close to the ocean."
- Rebecca, Seattle
"My parents like the beach. So did I. Flying my new kite was awesome!"
- Bobby, Mountlake Terrace
MORE ABOUT BLUEBILL BEACH HOUSE
Two bedrooms offer room for up to seven, with a queen in the master bedroom and a queen bed, a full and twin bunk bed in the second. Two bathrooms are available, one with a tub and shower combo and one with a shower only. All towels and linens are provided.
Another great space at Bluebill Beach House is the family room on the first floor. Here's a quiet spot next to the fireplace, where you can curl up with a good book. Outside, the wrap-around decks and patios offer options for relishing the sunlight and ocean air.
ABOUT GRAYLAND
Looking to book one of our properties here in Grayland? Well, you've come to the right place! We know the ins and outs of everything to do here on the edge of Washington.
Visit the state park that is located right on the beachfront. Here you can dive right into those seaside activities you long for.
The warm weather brings many fishing options, such as charters and tours. Go on a boat tour to see the surrounding water and beaches. Enjoy surfing or kiting at any of the beaches. A few miles away, Westport has a couple of wineries that are the perfect getaway for a couple looking to escape.
During the colder months, you'll find museums and restaurants that stay open year-round for you to enjoy. Explore the antique shops and boutiques that have trinkets and souvenirs for your keepsakes.
THE BEACHY DAY PROMISE
Here at Beachy Day Vacation Rentals, we vow to make booking with us simple and exciting. We know that booking a rental property home for your vacation can be unfamiliar territory for some, while others know their way around it. Because we know this, we ensure that each of our properties is up to high-quality standards.
We do our absolute best to provide support to our guests when booking.
We are available to assist you every day of the year if you have any questions or concerns before, during or after your visit to our home. We have onsite property management that is available 24/7 for anything concerning that may arise.
Wood Fireplace (Seasonal)
Clam Cleaning Station
Water Front Area
Starry Starry Nights
Private Hot Tub
Fire Pit (Seasonal)
Beach Combing
Bird Flyways
Name: Bluebill Beach House
Status: Active
Rating:

Type: House
Country: United States
State: Washington State
Destination: Westport
Location: Grayland
Setting: Water Front Area
View: Full Territorial View
Internet: Yes
Hot Tub: Yes
Sq. Ft: 1,728
Floors: 2
Entrance Floor: 1
Bedrooms: 2
Beds: QQFT
Bunks: Yes
Baths: 2
Normal Occupancy: 4
Sleeps: 6
Max Occupancy: 7
Parking: 2
Pets: None
Checkin: 05:00 pm or later
Checkout: 11:00 am or earlier
Website: BluebillBeachHouse.com
Manager: Beachy Day
BED CODES: K=King, Q=Queen, F=Full, T=Twin, C=Futon Couch, M=Mattress, A=Air Mattress, L=Sleeper, S=Sofa, U=Trundle Bed, D=Day Bed
Just a short walk to the ocean, Bluebill Beach House is the perfect spot to launch your search for shells or agates, listen to sea birds and play tag with the waves.
Property
No Smoking Unit
No Pets Allowed
Handicapped Access, None Unit
Minimum Rental Age is 25 Unit
No RV or Tent Facilities Unit
Smoke detector Unit
CO Detector(s) Unit
Wood Fireplace (Seasonal) Unit
Full Kitchen Unit
Two Car Parking Unit
Smoke detector(s) Unit
Child Friendly Unit
Clam Cleaning Station Unit
Living Room - Including Sofa, Led/TV, etc… Unit
Ocean Front Area Unit
Deck Unit
Hairdryer Unit
Electric Floor Heating Unit
Lamps Unit
Large Desk Unit
Patio Lounge Chairs Unit
Nightstand Unit
Setting
Water Front Area Area
View
Starry Starry Nights Unit
Partial Beach View Unit
Kitchen
Toaster Unit
Microwave Oven Unit
Paper Towels Unit
Gourmet Coffee Maker Unit
Cooking Wares Unit
Glassware Unit
Plateware Unit
Flatware Unit
Dishwasher Unit
Electric Stove Unit
Gas Barbecue Unit
Oven Unit
Pots & Pans Unit
Refrigerator - Freezer Unit
Blender Unit
Bath
Basic Soaps Unit
Toilet Paper Unit
Cleaning
Vacuum Unit
Clothes Dryer Unit
All Linens Provided Unit
Clothes Washer Unit
Cleaning at Departure Unit
Convenience
Self Service Accommodations Unit
Family Friendly Unit
Free Parking Unit
Public Busses Area, 7 Blocks
Single Car Carport Unit
Evangelical Church Neighborhood, 5 Miles
Catholic Church Neighborhood, 5 Miles
LDS Church Neighborhood, 5 Miles
Protestant Church Neighborhood, 5 Miles
Security Cameras Unit
Outdoor Shower Unit
Post Office Area, 2 Miles
Espresso Stand Area, 5 Miles
Services
Coffee Shop Area, 3 Miles
Full Service Restaurants Area, 3 Miles
Hair Salon Area, 5 Miles
Colleges in the Area Area, 26 to 30 Miles
High Schools in Area Area, 5 Miles
Medical Clinic Area, 31 to 40 Miles
Hospital Area, 26 to 30 Miles
Shops Area, 3 Miles
Convenience Store Area, 26 to 30 Miles
Grocery Store Area, 26 to 30 Miles
24 Hour Assistance Telephone
ATM Machine Area, 9 Miles
Small Plane Airport Area, 26 to 30 Miles
Banking Area, 9 Miles
Barber Shop Area, 9 Miles
Entertainment
Private Hot Tub Unit
Book Library Unit
DVD Player Unit
Patio Unit
Attractions Area, 26 to 30 Miles
Television Unit
Community Theater Area, 5 Miles
Cable TV Basic Channels Unit
Casino Gambling Area, 5 Miles
Marina Area, 5 Miles
Activity
Hiking Trails Area, 3 Miles
Big Game Hunting Area, 10 to 15 Miles
Bird Hunting Area, 10 to 15 Miles
Harbor Area, 5 Miles
Shelling Neighborhood, 10 Blocks
Surf Board Rentals Area, 5 Miles
Airplane Tours Area, 31 to 40 Miles
Boat Tours Area, 5 Miles
Helicopter Tours Area, 31 to 40 Miles
Whale Watching Tours Area, 5 Miles
Surfing Lesson Area, 5 Miles
Beach Combing Neighborhood, 4 Blocks
Bird Flyways Unit
Fire Pit (Seasonal) Unit
Antique Stores Neighborhood, 10 Blocks
Birding Area, 10 to 15 Miles
Seasonal Camp Fires Allowed Seasonal Unit
Business
High Speed Wireless Internet Unit
Mobile Phone Coverage Unit
Sports
Kite Surfing Area, 5 Miles
Wind Surfing Area, 5 Miles
Swimming Float Area, 41 to 50 Miles
Lake Swimming Area, 41 to 50 Miles
Surfing Area, 4 Miles
Roller Blading Area, 26 to 30 Miles
Golf Courses Area, 31 to 40 Miles
Freshwater Fishing Area, 5 Miles
Saltwater Fishing Neighborhood, 10 Blocks
Hiking Area, 3 Miles
Ocean Swimming Neighborhood, 10 Blocks
Bowling Alley Area, 26 to 30 Miles
Mountain Biking Trails Area, 50 Miles or more
Baseball Field Area, 3 Miles
Attraction
Sandy Beach Neighborhood, 3 Blocks
Aquarium Area, 9 Miles
Scenic Driving Area, 5 Miles
Churches Area
Festivals Area, 5 Miles
Book Store Area, 26 to 30 Miles
Historical Sites Area, 5 Miles
Public Parks Area, 5 Miles
Museums Area, 16 to 20 Miles
Movie Theatre Area, 26 to 30 Miles
Tavern Area, 5 Miles
Outlet Stores Area, 41 to 50 Miles
Farm Stores Area, 26 to 30 Miles
Wineries Area, 5 Miles
Nearest
Beach Unit
Airport Area, 9 Miles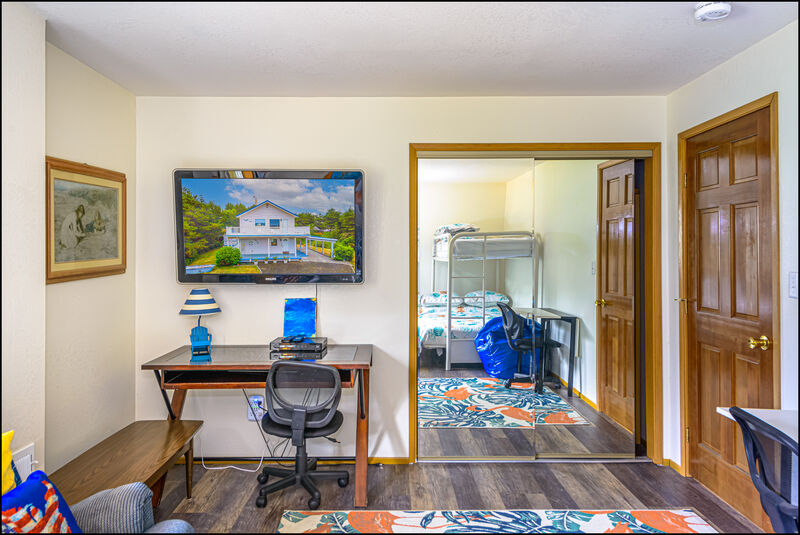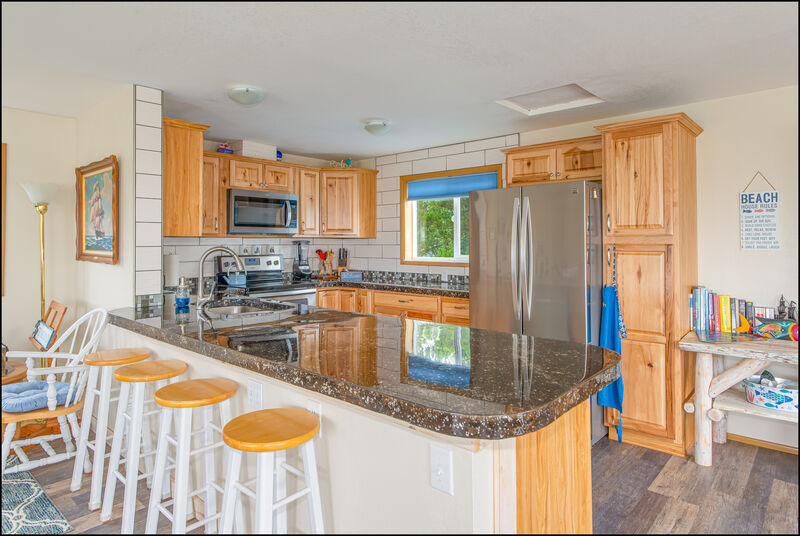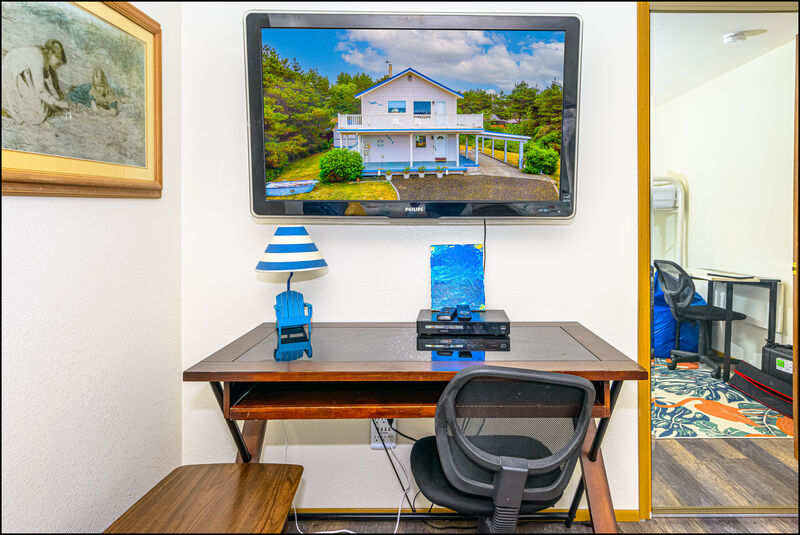 The Bluebill home was our perfect holiday getaway
We will definitely look to Beachy Day and the Bluebill for our next trip to Grayland.
Good place overall. We enjoyed our stay!
Good place overall. We enjoyed our stay!
House was Fantastic
House was fantastic for a girls weekend away. The kitchen has anything you could need, beds were comfy, and everything was super clean.
Email Manager
Already a member? Click to login
Not a member? Request info below
Say you saw Bluebill Beach House House (1421) on GoldenerInns.com